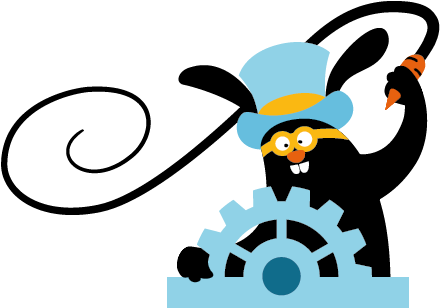 Below is a brief overview of the program. You can download the detailed overview as a PDF here.
THURSDAY MARCH 29TH
Early Evening: registration and meet&greet – traditionally with homemade cake (Thank's for
bringing some!)
Evening: Opening of the Conference
by our special guest Mollena and
the 1st playparty
FRIDAY MARCH 30th
Morning: registration and official opening
Late morning: meeting in the
engine rooms for a great start
of the conference
Afternoon: workshops
Evening: 2nd playparty
SATURDAY MARCH 31st
During the day: workshops, workshops, workshops
Evening: 3rd playparte – this time
with music and dancing!
SUNDAY APRIL 1st
Till afternoon: lots of workshops
Late afternoon: official goodbye
Evening: 4th playparty
MONTAG APRIL 2ND
Late morning: unofficial
goodbye brunch
Afternoon: dismounting the conference venue with everyone, who's still around!
Evening: Our friends from Femme-Fatalities agreed to organize the final party since while planning we didn't know if Quälgeist would reopen in time. More about the event and tickets: → here.
As in previous years, the Easter Conference will take place in one central location in Berlin Mitte, from the first to the last day. For our all's safety, you will receive the exact address after registration.
We are the only one to be using these spaces. This means that all the rooms, except for the relaxation room and the toilets, can and should be used as play spaces. You can use this freedom through imaginative outfits, in the evenings or throughout the day – for instance, inspired by our steampunk theme.
During the day, we create a relaxed atmosphere for workshops, and in the evening atmospheric play spaces.
During the conference, we will provide you with lunch and dinner. From vegan to vegetarian and meaty options, everything is there. Unfortunately, we cannot accommodate other allergies and intolerances. Yet, as this is a buffet, we hope that everyone will find something to eat.
We will also try to provide fruits and sweets to comply with vitamin requirements and maintain sugar levels during the day. Those who have other culinary needs or preferences, are warmly welcome to bring food with them.
Tea, water and coffee are freely available, for a small donation. At the bar there is juice, cola, beer and champagne which you can buy. Everyone can also bring her/his drink, although high-percentage alcoholic beverages need to stay home.
Everyone needs to make her/his own travel arrangements to Berlin. One accommodations option is hotels, hostels or apartments. Another option is to inquire for private sleeping places on → Fetlife. In the past, several participants would often team up and rent an apartment together.
Here are a few suggestions for hotels and online flat-swaps.
SM-Apartments and Hotels:
→ Das andere Haus 8 (former Prison)
Alternative Kreuzberg Hotels:
Hotels for Women:
Lesbian and gay accommodations network:
Unfortunately, there are many barriers at the conference that may prevent or hinder participation. This includes primarily the venue, the costs, the language, and the fact that many people come together with different world-views and positions. We know that many barriers remain intact (you will find some details on the barriers below), but would like to try our best to reduce them and to find a way to eventually enable participation. We know that this is just a first step, but we hope that we can build on this together and reduce the barriers one by one.
For the first time this year a group is solely dedicated to accessibility. The groups trys to raise funds, to make the venue and the rooms more accessible, develops solutions how to improve the play furniture and reflects on how to reduce barriers to the workshops. The group also supports the organizing team to pay attention to the diverse needs of individual participants.
Together we want to reduce barriers to the conference via two ways:
1. We want to find individual solutions for the needs of everyone, who likes to attend the conference.
So if you would like to come, but the barriers make this difficult or impossible, let us know. If you, for example, ...
... would like someone to accompany you to and from the conference
... want someone at your side, to explore the rooms or who assists you during your play
... need the elevator and/or a wheelchair accessible toilet
... if you need a sign interpreter or someone who reads the program to you
No matter what your needs are, physical, psychological or other, do let us know at osterkonferenz@mail.de! We will not only try to make the conference accessible, we will also try to make it a very special and amazing conference! We cant promise, that we can meet all needs, but we will for sure try!
We also offer a secure ticket, outside of the lottery to those, who have a lot to organize to attend. If you for example, need to book an accessible hotel or apartment, need assistance or other support – in short if your organization is higher than usual – do write to us until the beginning of the registration at osterkonferenz@mail.de so that we know how many tickets to reserve. That way you can be sure, that you and someone accompanying you, can come!
We in turn have more time to figure out how to meet your needs. If it turns out that you cannot come, due to the barriers that remain, you can return your ticket. And if your conference experience is not as good due to the accessibility issues, we will return your ticket either in full or partially.
2. We want to make the conference more accessible generally and raise awareness and sensibility for discrimination and barriers within everyone.
The venue will remain largely inaccessible, but we will still try to improve access via specific initiatives. It is important to see better, have more contrast, provide better lighting at the stairs, find the rooms faster or have save and comfortable seating. This benefits everyone.
We have tried to make the website accessible with a screenreader, work on decorative elements, that also improve the light situation, attempt to acquire accessible play furniture and will have priority seating. In general, we want to find ways, to experience the conference with all senses, be it when searching for a play partner, during play or at the workshops.
Parallel to this, we want to help reflect on our own bodies and needs and that of others. How do we react to other/specific needs, which ones do we take for granted and which ones startle us, what is known/unknown and how does that impact our interaction? Which physical norms and physical abilities do we communicate and enact in our workshops and in our plays?
Many people offer help, when they encounter other marked as disabled, but are unsure, how to interact. Play offers are rarer, communication and interaction hesitant and the Kink of the other might be forgotten. Here we want to talk and help reduce social barriers so that we can all put our BDSM desires first.
About the venue: We The truth is, that the venue is in no way accessible and until we have found a different space, this will not change. We have written down specific information about the conference venue and our capacity to cope with them with them, so that you can roughly see what to expect. Here are the results in a PDF. The information currently available is: there are many spatial barriers: narrow toilets and corridors, many stairs, low light and poor acoustics. If you need a ramp or a toilet suitable for a wheel chair, we will rent both and if you need a sign language interpreter, we will try to finance one. We will also attempt to fulfill other needs where possible – please do let us know, what you need!
About money: The conference costs money, this cannot be avoided. However, having little or no money, should not prevent a person from participating. We suggest a solidarity principle, so that participation would not be contingent on the money: there is a reduced fee, which is financed by the donations. We also ask for additional contributions to make the conference accessible to all regardless of their income. If the reduced fee is still too high for you, please write us, and we will try together to find a feasible price.
About discrimination: The conference is not a safe space and cannot be, given over 200 participants. We position ourselves against racism, sexism, transphobia, ableism / conforming body standards and class differences – but also know that a simple enumeration is of little use to counter the specific case of discrimination. If you need help in discriminatory situations, especially when it comes to the above-mentioned topics, talk to us or to the Deputies – we are here for you. Depending on the situation, we will address together what you need and how this can be implemented.
About language: The conference is bilingual and will be held in German and English. The workshops will be held in German or English, depending on the facilitator, and in most cases there will  be an effort to offer translation. Either by the facilitators themselves, or as whispered interpreting by the participants.
We have opted for an individual solution of possible problems. We also hope that all participants will take initiative within → the conference rules to help make the conference more accessible and open.
Racism is still a sad normality in our society. People are constantly marginalized, discriminated and attacked because of their origin or appearance. The whole society is racially structured. This includes us, our behavior and interactions with people, the state and public representation. Racist thinking and acting thus has influence on all of us – regardless if we are aware of this or not.
Accordingly, there is racism at the Easter Conference as well. It might be due to a lack of thought, it might be unintentionally and it might show up in a kink variation – but that does not change that when it happens, it is violent. To put somebody into a box and form assumptions about that person, to make stereotypical statements about someone's appearance – no matter how well intended they are –, to react degrading or to devalue another person, all of this is violence.
Of course, racism does not stop at the organizer's team. It has effect here just as it has for all other white participants of the conference. Our structures, how we communicate, what we propose and offer are characterized by racism. How we deal with our own internalized racism fluctuates between ignorance and blind spots, is incomplete and/or in a learning process.
We want to change this gradually and where we can. We believe that this change happens by reflecting on our own position, by taking responsibility for our own actions and attempting honest communication on equal terms with our counterpart.
We don't have illusions. Dismantling racist structures of and behaviors at the conference is a long path. We will go back and forth, succeed in some areas and fail in others at the same time. We still want to start this journey and hope for change against the odds.
To do so, we developed a two-fold approach:
1. We want to strengthen the position of Black People and People of Color at the conference,give space and support if and when it's needed. We also want to provide safety and help where we can against racist incidents.
We position ourselves against racism and are in solidarity with those who experience racist violence. Protection against discrimination and violence is our priority. If racist incidents are identified, we will take action. We want to lend support according to the needs of the aggrieved people, given that every situation and every person needs different actions.
In addition to positioning ourselves, we would like to make the conference more attractive to Black People and People of Color. One element of this is that we will try to reduce racist situations, the other that we would like to adapt our structures and the program in such a way, that participating in it becomes easier. If there are any specific needs or wishes for this, please do let us know at osterkonferenz@mail.de!
To support Black and People of Color among each other, we offer all non-white participants the chance to get a secure ticket outside the lottery. We do so, because we feel that numbers do matter, that more friends around, more people with similar experiences means more support or a slightly better conference. So if you want to have a secure ticket, please let us know until the beginning of the registration at osterkonferenz@mail.de.
Before we continue a necessary disclaimer: We know that our effort for Blacks People and People of Color is complicated by the fact that the Orga team itself is white. The distrust to work with us or to turn to us for help is justified. We would like to promise that we will act right – but we also know that that would be naïve, given that we are part of the problem.
We are aware of this contradiction and still a bit unsure how to handle it well. We have decided to assume a position of learning, where we do want to listen and understand, to talk less and to make space where space is desired. We want to see change as our opportunity that we want to reach.
2. We want to position ourselves clearly against racism, educate about racism at the conference and provide a structure where white participants can reflect on their own whiteness.
We believe that honest change can only happen through open learning and self-reflection. For this process, we want to provide all white participants with content and provide space for productive discussion. In the run-up to the conference and at the conference, we want to provide material on racism and anti-racist action and continue the debate on it.
In addition, there will be an Awareness Team at the conference this year, which – among other issues – is supposed to raise awareness on racism. For white participants, the team provides people to discuss and hopefully resolve some of their questions, their defenses, their fears about the topic, so that part of the emotional work does not have to be done by the Black People and People of Color.
Ideally, we want non-white people to become part of the Awareness Team, so that Black People and People of Color have people to turn to which are non-white, if they wish. However, we have not yet achieved a balanced representation in the team – but of course, the Awareness Team is there for everyone!
Last but not least, here too we want to clearly position ourselves against racism and act in solidarity with those affected by it. For what use would it have, if we recognize racism, but do nothing against it!