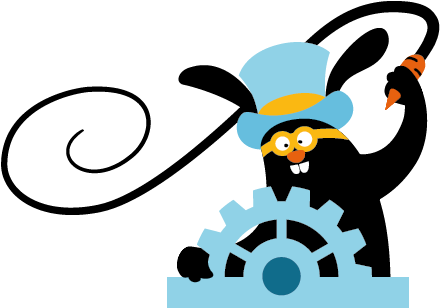 The registration for the Easter Conference 2018 will be a two step process:
The registration for tickets took place from January 13th 2018 to January 14th 2018. We hope you didn't miss it, as there will be no option to apply for a ticket after the 14th.
You can register yourself alone or as a group together with one, two or three other people. So if you only want to come if your dear friends receive a ticket too, but the number and names of these friends into the same registration. Please only register once – everyones registration that appears more than once will be invalid!
After the 14th of January we will enter all registrated people into the lottery, draw the tickets and let you know within a week, if you received a ticket or not. Who does not get one, will be automatically added to the waiting list. If you registered as a group, your whole group will get a ticket, if you get drawn, if not you will be put at the waiting list as a group.
Once this is done, you will receive an e-mail with the account details and a link. You then have two weeks to pay your ticket and register for your work shifts. Everyone is obliged to do two work shifts with three hours each (if this is impossible for you, do let us know, and we will find a way).
If you don't pay on time or do not register for your work, your ticket will become invalid and go to the next person in the lottery. So make sure not to miss the deadlines – otherwise the ticket you just won, will be gone again!
This year we will only offer two types of tickets: one for 175 € and one for 90 €.
In doing so, we want to show once more, that the conference is a do it yourself event, which we organize in solidarity with each other. We do need your money as much as your helping hands – without it, we would not be able to have the conference!
The conference is non commercial, does not make any profit and no one is payed for their work. The tickets cover all costs of the conference. Through them we pay for the venue, the food, the storage of the furniture, the decoration, the cleaning products, the toilet paper, the insurance, the sound equipment, the snacks, coffee and tee and much more. The program flyer is payed via sponsoring and this year we also received donations from two of the Folsom partys at Darkside. This and your donations allow us for example to offer more 90 € tickets! For all donations a very warm thank you!
The fact that no one gets payed for their work also entails that everyone has to put in work, to make the conference happen. Very many people put in voluntary labour. They organize the workshops, design the website, make all decorations, or do all the details for the registration; they work at the set up, for the transportation and the take down; and they really toil away during the conference, be it by being a deputy, in the awareness team or at the catering. All these full time helpers a special thanks!
The regular workshifts then make sure the conference itself runs smoothly. Everyone has to chip in here. Be it by cleaning the toilets, tidy the rooms, do the door or bar shifts – or be it by offering a workshop or becoming a team leader. The workshifts have to be done aside paying for the tickets and here everyone pays the same and does the same amount of work (however, if you cannot work for personal reasons, we also find a way, if you let us know). Here too many thanks to all of us, for all this work!
Did your granny slip you some money, do you have change lying around, and no clue what to do with it, or are you convinced that we should start redistributing wealth rather sooner than later – then donate some of that cash for a reduced easter conference ticket.
We wish to make the Easter Conference 2018 also accessible for people, who can only spend less money. That is why we offer a ticket for 90 € instead of the the regular 175 € ticket. However, since the tickets pay for the whole conference, we can only do this, if you help us out.
That is why we would like to ask you to donate 10, 20, or 30 € – of course you are welcome to give more too – and by doing so fund someone elses ticket!
This year we need to ask for your donatation before the registration begins, since otherwise we dont know how many 90 € tickets we can actually offer. We hope that you are willing to donate for a more just Easter Conference even if you are not yet registered yourself.
We would be very happy, if we manage to offer more reduced tickets together and thus signal that we support each other in financial inequalities.
You can donate via bank transfer, if you send your donation as "Soliticket" to:
Luan Pertl, 1170 Wien,
Raiffeisenbank Gaaden,
2531 Gaaden bei Mödling, Österreich
IBAN: AT32 3225 0000 0111 0071, BIC: RLNWATWWGTD
Or donate via → Pay Pal
Log into your account, select "Friends and Family" and then make a payment to kinterbutch@gmail.com. Then you can select the amount you would like to pay. Just keep in mind, that it is crucial that the money is send to "Friends and family" and thus private, otherwise it is very expensive for us, and we will have to reject the payment.
Thank you very much for your help!