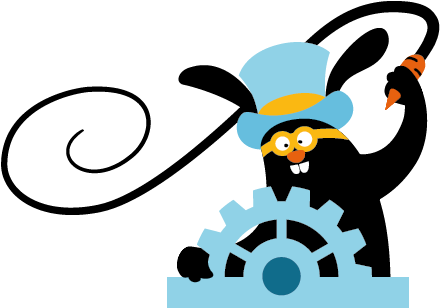 Our community is wonderful, beautiful, exiting and diverse – and we want to show just that in an exhibition in September 2018 at the Gay Museum.
Our way to be together, to communicate, to negotiate, to play and to learn is worthy of display and we believe other people will benefit from it. We will not present the Easter Conference itself, but rather the spirit of the conference and the knowledge created and collected there.
We believe that education is a good way to fight for our hard-earned freedoms and we would hope that this could inspire others to explore and celebrate their identities and sexualities in a secure and liberated way. This is why we want to highlight our community, fight stereotypes and judgements and invite people to think for themselves. Education rules!
Currently Sofarbi and Kaj curate the exhibition, but we need your participation, your input and your help! We want to create a large part of the material at the conference and at the Community Deck (the room on the ground floor next to the stairs) you can find more information and, most importantly, many ways to engage and participate.
In order to participate it might be important to know, that you can decide for yourself, how much you like to contribute and what we will show. Your part can be anonymous or quite visible and there are many options in between. There will be stations where you can give a brief input and others, where you can add more extensive material. In addition, we will ask, who wants to present more of themselves in the exhibition, lend their favorite toy or tell a story from their play. If you do not want to contribute during the conference, you can also send us your input via e-mail.
Aside from the ongoing option to participate, we will meet Friday, Saturday and Sunday at the Community Deck and create exhibition content. During this time we will also collect audio-statements, take photos and write down what we find important. As one highlight, we will photograph plays, for which one room is reserved on Sunday evening. After careful negotiation Sunday after lunch, we will create hot and sexy images of ourselves. Those who participate in this can explicitly state what can or cannot be photographed and we will of course deliberate any selected material with you. You will also receive your photos for your private use. For everyone, who wants hot pictures from your play – this is the moment.
Come to the Community Deck and show what you find important!
Kinky Greetings from Sofarbi und Kaj
The Easter Conference is made by and for the community! With your help at the work shifts, this conference will become a very special place. And with your help at the exhibition we are able to show our community in all its diversity.
So many exciting people, so many playparties, so many great workshops, so many new ideas. To offer all this, we need many helping hands. The conference fee covers venue and food costs, as well as minor conference-related expenses. To keep the price as low as possible for everyone, all participants are requested to perform some of the work, big and small.
Some work their fingers to the bone for months, some patiently respond to questions about conference plans one evening after the other, others help for several days at the venue construction and the disassembly afterwards. Many of you give fantastic workshops and thus make your contribution to the work-load. All others help by taking on 2 work shifts at the conference.
Basically it is about keeping the space clean and organised, taking care of the bar and the buffet, and assisting with the construction, re-construction and disassembly of the venue. There is a positive side effect to the work shift: one gets to know and meet people, with whom you might not have conversed otherwise.
The work shifts will be chosen by you online once you received a conference ticket. Without a shift of your choice, the registration is not valid. There are many different tasks to do, so that everyone can choose her/his preferred time and just the right kind of work. Each shift is briefly described at the registration website, so it is clear what one registers for. There is also the option to pay a significantly increased fee and not do any work shifts.
Of course, registering for the work shift is not the whole deal, you actually have to do the job too!
We mean that in all seriousness! In the past, people repeatedly did not show up for their work shift. This shows lack of solidarity, interrupts the course of the conference and generates extra work for others.
If you are sick, have a drop, want to save your relationship or have overestimated your energy – make sure someone else takes over your work shift. No, it does not mean that a participant can write us an email or inform us 5 minutes before the work shift that they cannot do it. Look for someone who could fill in for you, inform the Deputies supervising the work shifts, and see to it, that this person will actually do your job!
Who misses out their work shift will not be allowed back in to the conference or will be banned for next year. In addition, the conference might be big, but it is still small enough for people to remember whether we are acting in solidarity or not.